Cityvision
video analysis software
for all urban stakeholders.
Flow
management
Public spaces
safety
Operations
monitoring
Urban
cleanliness
A powerful monitoring tool to improve your efficiency
Thanks to its many features, Cityvision software helps
urban stakeholders from their daily management
to their flagship projects.
GENERATION
OF RELIABLE STATISTICS
Support your decision-making process by utilizing statistics from your various analyses displayed on intuitive dashboards.
GENERATE REAL-TIME
NOTIFICATIONS
Be proactive and make decisions
using real-time alerts
sent directly by Cityvision
to your VMS or hypervisor.
How does it work?
Cityvision generates a wide range of indicators by analyzing in real-time your existing cameras' video streams.
Cityvision maximizes the potential of your video system, enabling it to become a versatile monitoring tool.
Step 01.
INSTALL THE SOFTWARE
ON YOUR SERVER
Cityvision is hosted on a server (or an embedded computing micro-PC) located on your technical infrastructure, so you have full control of information security. The analyses are thus exclusively processed locally, and absolutely no video is transmitted or processed in the Cloud.
Step 02.
CONNECT YOUR CAMERAS
TO CITYVISION
Cityvision can be connected directly to your existing cameras or video recorders. Connecting your cameras is made easy through an automated import protocol.
Step 03.
SET UP
YOUR AUTOMATIC ANALYSES
Cityvision's intuitive interface allows you to independently configure your analyses with just a few clicks. You can also define the indicator's diffusion rules (ex: activation
of alerts on your VMS).
Step 04.
USE THE GENERATED INDICATORS
Cityvision dashboards allow you to visualize and study the results of your analysis. An intuitive filter system allows you to focus only on the information you are interested in.
WORKS ON
A CENTRALIZED SERVER
Install Cityvision on a server
in your control center
to easily analyze all your
cameras' video streams maximizing the software's floating licensing system.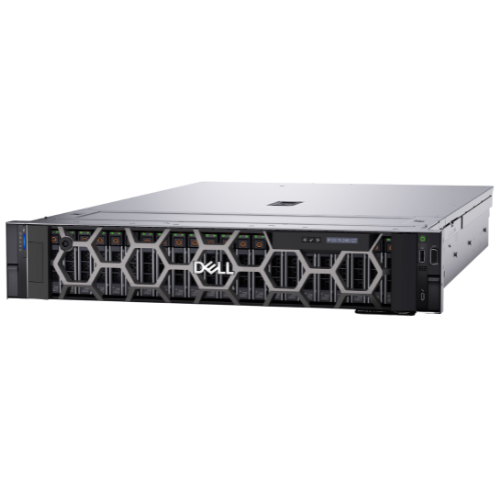 WORKS ON
EMBEDDED MICRO-PC
Install Cityvision on a micro-PC positioned close to a specific camera you want to analyze and avoid bandwidth issues that can limit the video feed to your control center.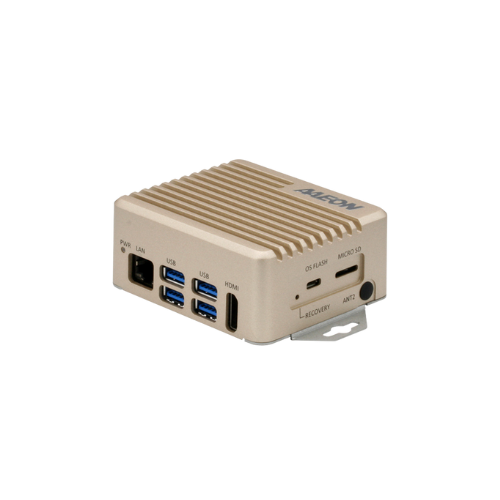 Tailored features
for your industry
Cityvision provides a wide range of applications to meet your specific business needs.
Cyber-security
& GDPR
Wintics places great importance on the respect of individual liberties. In this respect, Wintics makes a constant effort to comply with the General Data Protection Regulation (GDPR), the legal framework guaranteeing Cityvision users' access to video analysis while protecting their individual liberties. This section summarizes Wintics' main initiatives in this regard.
Wintics' purpose and background
Artificial intelligence-assisted video analysis is a relatively new and rapidly growing discipline. Its emergence makes it possible to provide concrete answers to the many problems faced by cities and large public hosting infrastructures : flow mobility management, safety, cleanliness, streamlining operational processes, etc. In this regard, the technology utilized by Wintics is a real asset for improving the living environment and promoting more sustainable cities.
However, the development of video analysis raises some legitimate questions in terms of protecting citizens' privacy.
Aware of these issues and having a vested interest in a societal project of general interest, Wintics pays particular attention to these aspects and promotes ethical development of this technology in order to make the most of it, while safeguarding against possible abuses.
Wintics produces 100% anonymized data, without recording images or videos.
Cityvision software produces exclusively anonymized data and uses no personal identification techniques. Particularly, Cityvision features no face recognition or license plate reading technology.
The data produced by the software belong exclusively to Wintics' customers and is never reused by Wintics.
Moreover, the analysis of video streams by Cityvision is exclusively performed in real time without any video or image recording.
Finally, Wintics implements strict internal procedures aimed at guaranteeing respect for individual liberties and personal data protection (particularly in terms of training and contracting).
Wintics includes features that ensure the minimization of the amount of data analyzed and the proportionality of data processing.
Wintics respects the major principles of "privacy by design and by default" in its Cityvision development. Thus, a certain number of functionalities allows to minimize data processing. For example:
All active analyses can be easily disabled
Analysis can be automatically disabled over certain time periods during which they are not of particular interest.
Cityvision allows video operators to apply privacy masks over video images, thus ensuring that associated areas are not analyzed by the software (the pixels are irreversibly deleted in these areas).
Cityvision is developed to guarantee a high level of information security.
At the heart of our customers' concerns, information security is a major challenge addressed by Wintics. Cityvision's main security measures are summarized below:
Software installed in a closed network: Cityvision is installed locally and requires no Internet connection for its operation
Access to the Cityvision's platform utilizing different configurations according to different profiles in order to separate the rights of each individual
Secure connection to the software using a password associated with strict management (complex password and blocking of the account in case of repeated erroneous attempts)
Automatically log out after a certain period of inactivity
All user logins and actions archived in a logbook
Scrambled software code to prevent any unauthorized person's access to modify it with malicious intent
See more
Does the Cityvision software comply with GDPR?

Wintics places great importance on respecting individual liberties. In this regard, Wintics develops Cityvision according to strict standards in terms of "privacy by design", data security, and options that allow for the minimization and proportionality of data analyzed to enable its clients to use the software in accordance with GDPR obligations.

Find here the details of our main initiatives related to privacy and data security.

Are all cameras compatible with Cityvision?

The vast majority of cameras already installed in municipalities, transportation infrastructures, and large public sites are compatible with Cityvision. In particular:

Cityvision is compatible with all brands of cameras (video streams are retrieved via a standardized RTSP protocol).
Cityvision is compatible with optical, infrared, or thermal cameras. The minimum required resolution is low: one megapixel.

Note that Cityvision analyzes more easily video streams from fixed camera fields of views, which allow for the full range of software applications to be used.

What are the technical requirements for installing Cityvision?

Cityvision has been designed to adapt to your existing digital environment. Depending on your needs, it can be installed:

On a centralized server located in your control room or monitoring center. This server can be physical or virtualized. Please contact us via this form so that we can help you size the server in terms of processor (CPU), graphics card (GPU), and RAM according to your analysis needs.
On an embedded micro-PC located in the field near the camera to be analyzed. This micro-PC is designed to be installed in harsh environments. It is rugged, fanless, and can withstand large temperature variations to ensure its longevity. Its power consumption is low (about 10 watts).

In both cases, installing Cityvision is a simple and fast operation.

What sets Cityvision apart from other video analysis solutions?

Cityvision is a significant player among video analysis software designed for municipalities, transportation infrastructures, and large public sites. It stands out in several ways:

Cityvision is a proven software that has undergone five years of continuous research and development, incorporating feedback from over 40 clients who have already adopted it.
Cityvision produces high-quality data. Various audits conducted by external organizations have all highlighted the great precision of the statistics and alarms generated by Cityvision.
Cityvision features an ergonomic interface that allows anyone to use the software autonomously.
Cityvision is developed by a French company that places privacy and computer security at the forefront of its concerns.
Cityvision end-users and system integrators partners benefits from Wintics' quality support.